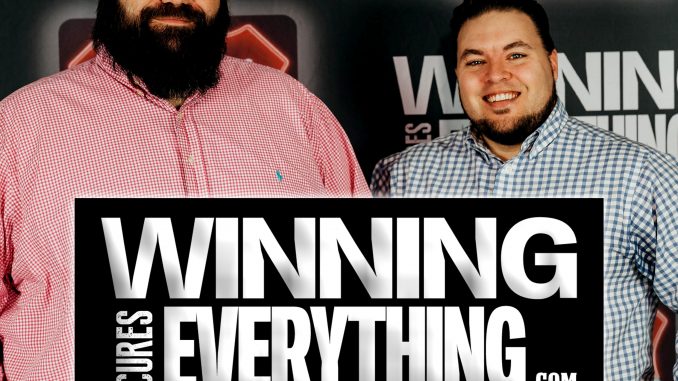 Keep up with our podcasts!
Enter your e-mail, and we'll let you know what's going on at WCE a couple of times a month!
Gary and Chris dive in with a full show, running down what happened in the divisional round of the NFL Playoffs, along with previews for the NFC (Rams at Saints) and AFC (Patriots at Chiefs) championship games, the big college football transfer news (Jalen Hurts to Oklahoma, Tate Martel to Miami, etc), and our thoughts on the latest NFL coaching hires!
———-
– Site: http://www.winningcureseverything.com
– YouTube: http://www.youtube.com/winningcureseverything
– Store: http://www.winningcureseverything.com/store/
– Podcasts: http://www.winningcureseverything.com/podcasts
– Facebook: http://www.facebook.com/winningcureseverything
– Twitter: http://www.twitter.com/winningcures
– Gary's twitter: http://www.twitter.com/garywce
– Chris's twitter: http://www.twitter.com/chrisbgiannini
Follow us on YouTube, Facebook, or Gary's Twitter (@garywce) for Mon-Fri daily live video picks from Gary, or check out the gambling picks page here: http://www.winningcureseverything.com/gambling-picks