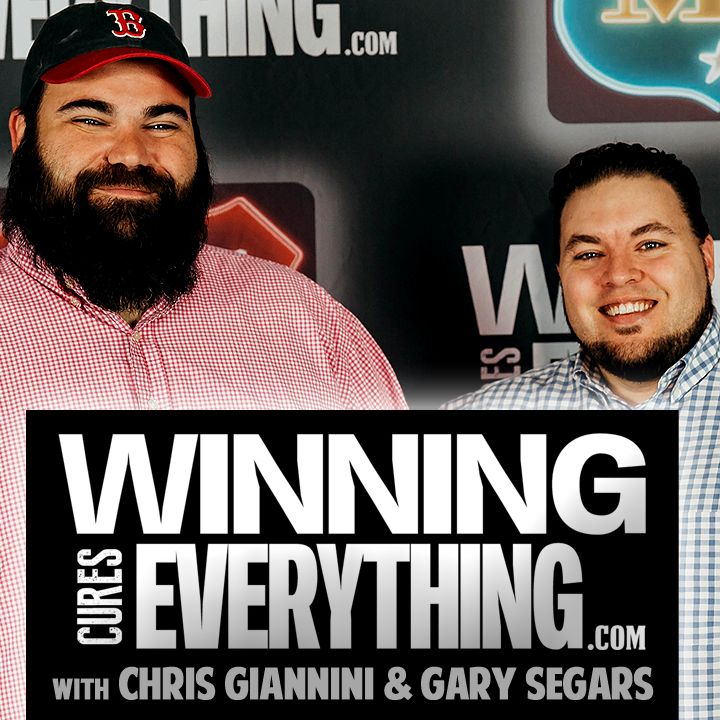 Gary and Chris get together for a full podcast!
On this episode:
– Gary and Chris break down their NCAA Tournament bracket predictions, along with the Final Four and who they think will win the 2019 College Basketball National Championship.
– Gary and Chris discuss the incredible Mike Trout contract with the Angels, and whether or not it was a smart move.
– The opening lines for College Football's 2019 Games of the Year have been released via BetOnline, and the guys go through every game and discuss which lines are most surprising.
– former Kansas football coach David Beatty is suing the school to get his buyout money… and Gary and Chris discuss the situation.
– Finally, the guys discuss Johnny Manziel making his way to AAF, and talk about his introductory press conference with the Memphis Express.
Come hang out with us for the NCAA Tournament at Sam's Town Casino in Tunica, MS on Thurs, March 21 and Fri, March 22nd! Live show 2x each day! https://www.facebook.com/events/1192888844224231/
Watch this episode (in full) on YouTube: https://youtu.be/PxMORSfKTQM
———-
► Find out more about Tunica, MS sports books!
https://www.tunicatravel.com/sports-books?utm_source=Winning%20Cures%20Everything&utm_medium=Banner%20Ads&utm_campaign=WinningCuresEverything.com&utm_content=Sports%20Book%20Landing%20Page
► Get today's picks here: http://www.winningcureseverything.com/gambling-picks
► Site: http://www.winningcureseverything.com
► YouTube: http://www.youtube.com/winningcureseverything
► Store: http://www.winningcureseverything.com/store/
► Podcasts: http://www.winningcureseverything.com/podcasts
► Facebook: http://www.facebook.com/winningcureseverything
► Twitter: http://www.twitter.com/winningcures
► Gary's twitter: http://www.twitter.com/garywce
► Chris's twitter: http://www.twitter.com/chrisbgiannini
#WinningCuresEverything