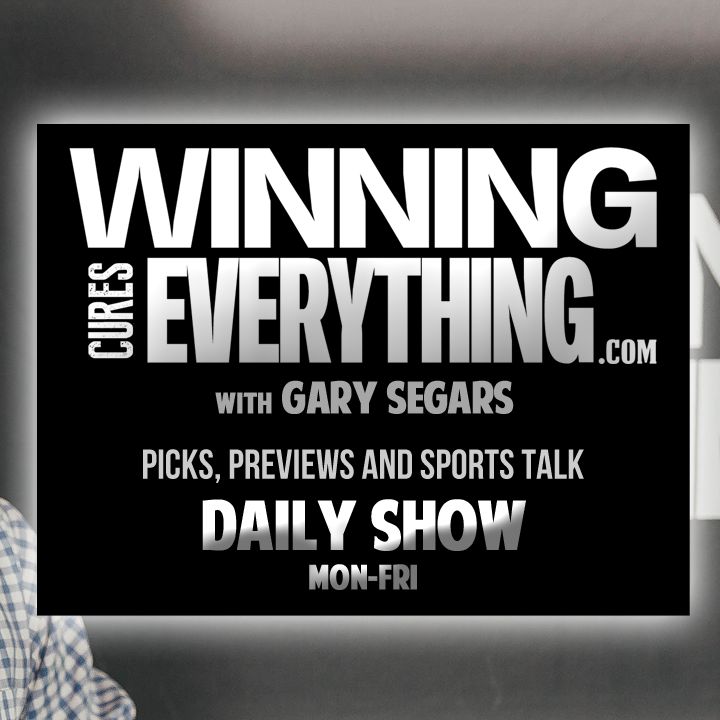 On today's show:
– Conor McGregor announced he's retiring, then everything went a lil crazy, and I don't believe it for a second.
– Eminem chimed in on twitter about the AAF… and he's got a point.
– Tony Romo wants $10M a year from CBS in a new contract. Pay the man!
– Steve Prohm signed an extension with Iowa St, effectively taking him off the table for the Alabama men's basketball job.
Watch today's show on YouTube: https://youtu.be/zmdaf4QLjsc
———-
► Find out more about Tunica, MS sports books!
https://www.tunicatravel.com/sports-books?utm_source=Winning%20Cures%20Everything&utm_medium=Banner%20Ads&utm_campaign=WinningCuresEverything.com&utm_content=Sports%20Book%20Landing%20Page
► Get today's picks here: http://www.winningcureseverything.com/gambling-picks
► Site: http://www.winningcureseverything.com
► YouTube: http://www.youtube.com/winningcureseverything
► Store: http://www.winningcureseverything.com/store/
► Podcasts: http://www.winningcureseverything.com/podcasts
► Facebook: http://www.facebook.com/winningcureseverything
► Twitter: http://www.twitter.com/winningcures
► Gary's twitter: http://www.twitter.com/garywce
► Chris's twitter: http://www.twitter.com/chrisbgiannini
#WinningCuresEverything