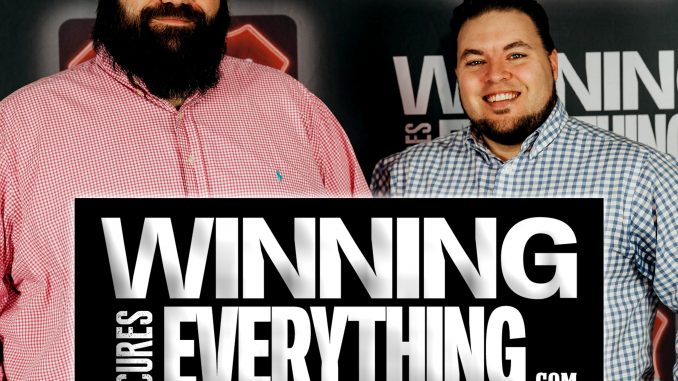 Keep up with our podcasts!
Enter your e-mail, and we'll let you know what's going on at WCE a couple of times a month!
On today's show:
● NBA Draft Lottery was last night, and there's already talk about Zion Williamson not wanting to go to New Orleans. How can he block that?
● College Football 2019 futures bets – season win totals, early games of the year, and more, discussing these teams / games:
– Washington St
– Texas A&M
– Oklahoma
– Oklahoma St
– Alabama
– Nebraska
– Clemson
– Miss St
– Tennessee
– Florida
– Ohio St
– Texas A&M vs Clemson
– Stanford vs UCF
– Arizona St vs Michigan St
———-
● Sign up at BetNow.eu with promo code Winning50 for a 50% deposit bonus!: http://www.betnow.eu
● Get our picks here: http://www.winningcureseverything.com/gambling-picks
● Site: http://www.winningcureseverything.com
● YouTube: http://www.youtube.com/winningcureseverything
● Store: http://www.winningcureseverything.com/store/
● Podcasts: http://www.winningcureseverything.com/podcasts
● Facebook: http://www.facebook.com/winningcureseverything
● Twitter: http://www.twitter.com/winningcures
● Gary's twitter: http://www.twitter.com/garywce
● Chris's twitter: http://www.twitter.com/chrisbgiannini
#WinningCuresEverything