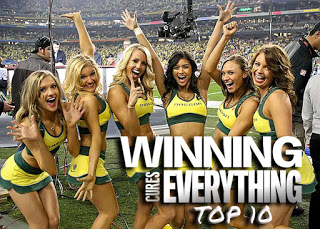 Well… it finally happened. Chaos took over college football, and we were able to sit and enjoy each insane ending as it happened, all spaced out over different parts of Saturday night. We didn't have to try and swap as games ended simultaneously. It started with Georgia outlast Auburn, moved quickly to Clemson crapping the bed at home against Pitt, flew over to the west coast, where USC proved that Washington had not really been tested, dropped down to the heart of Texas and saw Ole Miss with a freshman qb in his first action of the season score 23 points in the 4th quarter to take down Texas A&M on a last second field goal, and then moved back to the midwest and saw Iowa's defense hold, then get lucky on a facemask call on a punt return before their kicker hits a walk-off field goal and crowd rushed the field after beating Michigan 14-13.
Chris and I went over everything that happened in today's college football recap show. Don't forget to subscribe on iTunes, Soundcloud, Tune-In, Stitcher, or any other podcast app that you have, and make sure you share the page with everyone!
1. Alabama
On a day when the rest of the college football world (and especially the top 10) went crazy and chaos ensued, Alabama continued their dominance with a 51-3 thrashing of a decent Mississippi State team. This was after State pulled off an unlikely 35-28 upset over last week's #4 team Texas A&M. Alabama appears to be the class of college football this season, but we know how those things can turn at the drop of a hat. Currently, though, this is a dominating football team, and they'll look to do the same thing against Chattanooga next weekend before hosting Auburn in the Iron Bowl.
Next up: Nov 19, Chattanooga
2. Louisville
Chris and I have argued back and forth about just how good Louisville is. His points are that Bobby Petrino and Lamar Jackson could beat anybody in the country on any given day, and their only loss was at night in Death Valley to Clemson, who, until Saturday, had not lost a regular season game since 2014. My points are that Louisville's best win is at home over a flawed 3-loss Florida State team, and their next best win was last night's win over 6-4 Wake Forest, where they had to come from behind after trailing 12-10 heading into the 4th quarter. Louisville's offense can score on anybody, but teams like Wake, Virginia, and Duke have all shown there are chinks in the armor. Right now, though, they have the most exciting player in college football, and Petrino could put together a gameplan to beat anyone. So, for this week, we'll roll with Louisville at 2. By doing that, we're probably jinxing them to lose at Houston this Thursday night.
Next up: Nov 17, at Houston
3. Ohio St
Ohio St did what they've been doing… thrashing weaker teams. The Buckeyes dominated at Maryland en route to their 2nd straight 62-3 win. This was my #2 team, thanks to their wins over Nebraska, Wisconsin, Ohio St, and a decent Tulsa team. The bad thing for Ohio St is that, thanks to Michigan's loss at Iowa last night, if Ohio St wins out (including a win over Michigan), and Penn St wins out (against Rutgers and Michigan St), then Penn St goes to the B1G Championship game. This will be an interesting case for the committee if things do, in fact, pan out this way. Ohio St is playing like the 2nd best team in the country… but if Wisconsin or Penn St wins the Big 10, wouldn't you have to take those teams in the playoff over Ohio St? Could Ohio St get into the playoff without a conference championship? Only 3 weeks left until the committee decides, but there's sooo much football left to play.
Next up: Nov 19, at Michigan St
4. Michigan
During this past week's podcasts, I explained that Iowa was a good team last year, and a top 15 preseason team, and this was a night game at Iowa, which is always rough, and that Michigan had not played a true road game against a single team with a conference victory this season. I thought Iowa could play them tough, and maybe even put a scare in them… but the Hawkeyes did more than that. Michigan still, surprisingly, controls their own destiny, and can still make the B1G championship game with a win at Ohio St… but Ohio St appears to be rolling, and you know they'll be geared up for that game. Michigan is showing some crazy chinks in their game the past few weeks (at least against decent teams), and this was not the time to start playing poorly. Still, they've got wins over Colorado, Penn St, and Wisconsin and they were all impressive, even if they were all in the Big House. Win and you're in, Wolverines.
Next up: Nov 19, Indiana
5. Clemson
Clemson has some great wins this year, but the loss finally came after playing with fire all season long. Pitt kicked a long field goal with 6 seconds left to upset Clemson in Death Valley, after Clemson had a chance to put the game away by getting either 3rd-and-1 or 4th-and-1 on Pitt's side of the field. Had they punted and just played defense, Pitt may not have had enough time to get into field goal range. By not being able to get a single yard when they needed it, they gave the Pantheres great field position and left them enough time to get into field goal range.
This team should be better than they've been playing, and they remind me a lot of the 2014 Florida St team that went undefeated, but had to come back in a ton of games, and escaped losses against teams that had no business competing with them. Clemson still controls their destiny, and if they beat Wake Forest next week on the road, they'll wrap up a division title and a berth in the ACC Championship game against a weak Virginia Tech or North Carolina team, both of which have 3 losses and currently lost this past weekend to Duke and Georgia Tech. If Clemson wins the ACC, they're in the playoff.
Next up: Nov 19, at Wake Forest
6. Wisconsin
Interesting scenario – if Wisconsin wins out and has to play Penn St in the Big 10 Championship game, will that conference title be enough to leap frog them over Ohio St into the playoff, even with Ohio St only having one loss? This committee has some serious problems in front of them. Wisconsin has been rolling since back-to-back 7 point losses to Michigan and Ohio St, and their win over LSU is looking better and better each week.
Next up: Nov 19, at Purdue
7. Washington
Exposed. And it took long enough. Washington had not caught a team that was on a roll all season, and their strength of schedule was the worst of all the teams in playoff contention. USC didn't win this game on a fluke – they dominated the Huskies from start to finish. Without their 2 best defensive players, their defense was suspect, and USC took advantage of it. Washington may still be able to play their way into the playoff , if Washington St beats Colorado this weekend, then the Huskies win in Pullman next weekend, and Washington gets a chance to beat a top 15 Washington St and a top 15 USC team the week after. If Ohio St beats Michigan, but does not get a chance to play in the Big 10 Championship, Washington needs to show that they can compete with big time teams in order to take that 4th slot in the playoff. Their resume, as far as schedule strength, won't be anywhere close to Ohio State's, but if they're conference champs and they beat some really good teams at the end of the year, they have a chance to grab the #4 slot.
Next up: Nov 19, Arizona St
8. West Virginia
Dana Holgorsen's Mountaineers may be the biggest winners of the weekend. They went into Austin and beat a Texas team that had been on a bit of a roll, and Oklahoma took care of Baylor handily, which sets up a top 15 battle in Morgantown this coming weekend. With West Virginia only having one loss, they could really benefit from a big win and, with a little more chaos, could find themselves in the playoff mix the first weekend of December. This is still a really good football team that knows how to win close games, and that's an invaluable trait to have in November.
Next up: Nov 19, Oklahoma
9. Penn St
Penn St got exactly what they needed in order to have a chance at winning the Big 10 championship. This bunch needed Michigan to lose, so that, if Ohio St beats Michigan in the last game of the regular season, Penn St wins the tiebreaker over Ohio St. That would setup, we think, a showdown with a possibly Top 5 Wisconsin team in the B1G Championship Game, and could even get them a spot in the playoff with a win. This team has really turned their offense around and, even though they were exposed a bit against Indiana last weekend, has played sound defense since losing to Michigan back in September. James Franklin has done a great job with this team.
Next up: Nov 19, at Rutgers
10. USC
Is there a team in the country, besides Alabama, that is playing better football than USC right now? They've won 6 straight, including wins at Washington and over Colorado (the two top ranked teams in the Pac 12), and are really setting themselves up for an opportunity at big things after knocking off previously #4 and undefeated Washington in Seattle last night. There was nothing fluky about that win; they dominated the Huskies on both sides of the ball for the entire night. Imagine what this team could be over the next couple of years with Sam Darnold at QB.
I've been listening for it… but I don't really hear the Clay Helton detractors anymore. I doubt we will again for a long time. This guy has turned this season around.
Next up: Nov 19, at UCLA