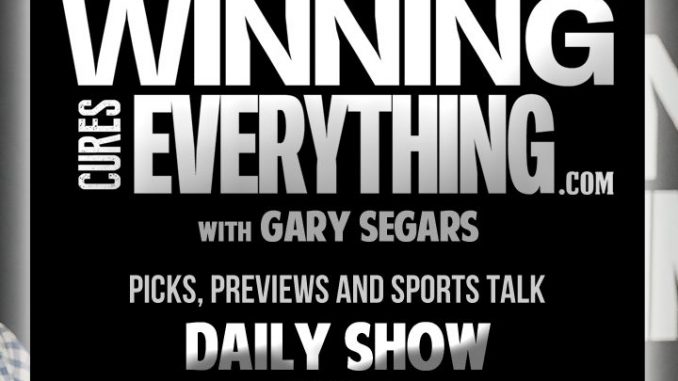 Keep up with our podcasts!
Enter your e-mail, and we'll let you know what's going on at WCE a couple of times a month!
On today's show:
– The 9 teams that can win this season's NCAA Tournament.
– Georgia Tech playing 5 future games at Mercedes Benz Stadium
– College Basketball picks!
Get today's gambling picks here! http://www.winningcureseverything.com/gambling-picks
Come hang out with us for the NCAA Tournament at Sam's Town Casino in Tunica, MS on Thurs, March 21 and Fri, March 22nd! Live show 2x each day! https://www.facebook.com/events/1192888844224231/
Watch today's episode on YouTube here:https://youtu.be/r3o48njxUMA
———-
► Find out more about Tunica, MS sports books!
https://www.tunicatravel.com/sports-books?utm_source=Winning%20Cures%20Everything&utm_medium=Banner%20Ads&utm_campaign=WinningCuresEverything.com&utm_content=Sports%20Book%20Landing%20Page
► Get today's picks here: http://www.winningcureseverything.com/gambling-picks
► Site: http://www.winningcureseverything.com
► YouTube: http://www.youtube.com/winningcureseverything
► Store: http://www.winningcureseverything.com/store/
► Podcasts: http://www.winningcureseverything.com/podcasts
► Facebook: http://www.facebook.com/winningcureseverything
► Twitter: http://www.twitter.com/winningcures
► Gary's twitter: http://www.twitter.com/garywce
► Chris's twitter: http://www.twitter.com/chrisbgiannini
#WinningCuresEverything