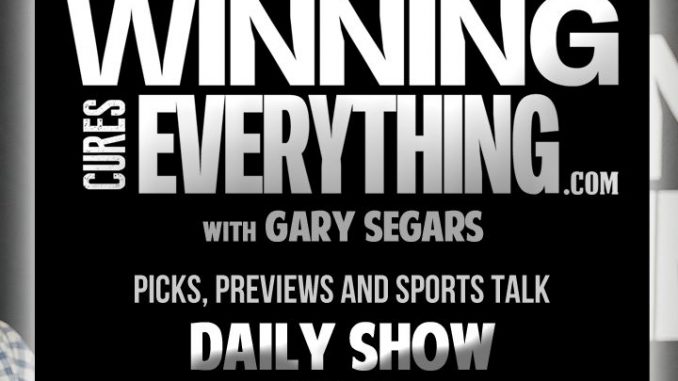 Sign up for our E-mail List!
Get our latest news once a week, including pick'em reminders!
On Today's Show:
– Yahoo Sports revealed who received Will Wade's "strong ass offer" for Javonte Smart
– Nevada sports books profited big time in February… and were up how much over last year?
– Tennessee sports betting bill is on the senate floor
– Sweet 16 picks for tonight!
Watch today's show on YouTube: https://youtu.be/5N2DxFdYBFw
TrendyBets.com – Get their $499.99 MLB Systems Season Pass for only $150 with code MLB150 and get their $79.99 March Madness Pass for FREE! Their MLB Systems Pass averages a profit of $6110 per season since 2005! Or, if you're only interested in their $79.99 March Madness Pass, use the code MM50 and get the rest of their NCAA Tournament Picks for $50. Their 5 NCAA Tournament Systems are 433-282 with a 61% Winning percentage and a 17% Combined ROI since 2005! First week of this NCAA Tournament they were 16-11 +$390 with this pass.
Promo Codes:
– MLB150 for MLB Baseball
– MM50 for NCAA Tournament
———-
► Find out more about Tunica, MS sports books!
https://www.tunicatravel.com/sports-books?utm_source=Winning%20Cures%20Everything&utm_medium=Banner%20Ads&utm_campaign=WinningCuresEverything.com&utm_content=Sports%20Book%20Landing%20Page
► Get today's picks here: http://www.winningcureseverything.com/gambling-picks
► Site: http://www.winningcureseverything.com
► YouTube: http://www.youtube.com/winningcureseverything
► Store: http://www.winningcureseverything.com/store/
► Podcasts: http://www.winningcureseverything.com/podcasts
► Facebook: http://www.facebook.com/winningcureseverything
► Twitter: http://www.twitter.com/winningcures
► Gary's twitter: http://www.twitter.com/garywce
► Chris's twitter: http://www.twitter.com/chrisbgiannini
#WinningCuresEverything