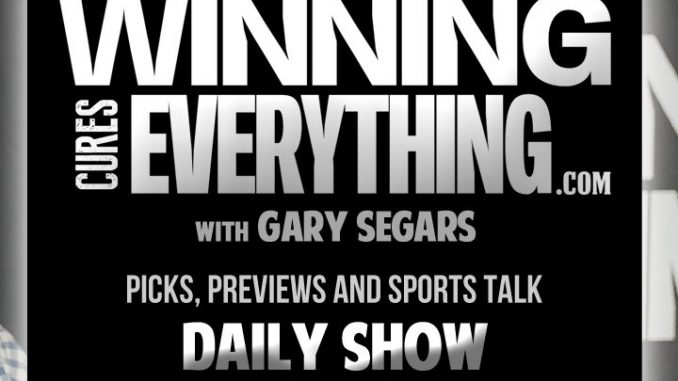 Sign up for our E-mail List!
Get our latest news once a week, including pick'em reminders!
On today's show:
– a breakdown of some of the teams on the NCAA Tournament bubble
– Jim Delaney, the commissioner of the Big 10, is retiring in 2020… could it help expand the college football playoff?
– College Basketball Picks!
Come hang out with us for the NCAA Tournament at Sam's Town Casino in Tunica, MS on Thurs, March 21 and Fri, March 22nd! Live show 2x each day! https://www.facebook.com/events/1192888844224231/
Watch today's show on YouTube: https://youtu.be/PF9ES6A_51s
———-
► Find out more about Tunica, MS sports books!
https://www.tunicatravel.com/sports-books?utm_source=Winning%20Cures%20Everything&utm_medium=Banner%20Ads&utm_campaign=WinningCuresEverything.com&utm_content=Sports%20Book%20Landing%20Page
► Get today's picks here: http://www.winningcureseverything.com/gambling-picks
► Site: http://www.winningcureseverything.com
► YouTube: http://www.youtube.com/winningcureseverything
► Store: http://www.winningcureseverything.com/store/
► Podcasts: http://www.winningcureseverything.com/podcasts
► Facebook: http://www.facebook.com/winningcureseverything
► Twitter: http://www.twitter.com/winningcures
► Gary's twitter: http://www.twitter.com/garywce
► Chris's twitter: http://www.twitter.com/chrisbgiannini
#WinningCuresEverything