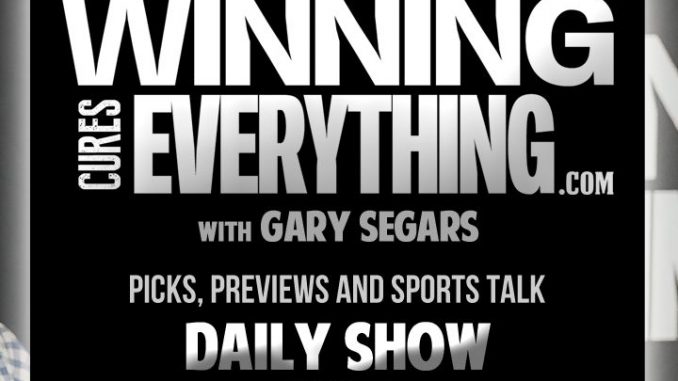 Sign up for our E-mail List!
Get our latest news once a week, including pick'em reminders!
On today's show:
– April Fools is the worst
– Should you cheer for your rival in any sport? (i.e. Alabama fans cheering for Auburn in this year's NCAA tournament?)
– NCAA Tournament / Elite 8 recap
– Kentucky offers John Calipari a lifetime contract in response to UCLA offering him their head coaching job
– Is John Calipari overrated? Has he underachieved at Kentucky?
– Rick Byrd is retiring from Belmont
Watch today's show on YouTube: https://youtu.be/ITV7JNMfOZo
TrendyBets.com – Get their $499.99 MLB Systems Season Pass for only $150 with code MLB150! Their MLB Systems Pass averages a profit of $6110 per season since 2005! Already up $300 since opening day, so it would have already paid for itself if you had bought on opening day!
———-
► Visit MyBookie.AG and use promo code WCE50 when you sign up for a 50% deposit bonus!
http://record.webpartners.co/_L3uY_5C7uZL8XqFO6dc0vinztz3IZh_m/5/
► Get our picks here: http://www.winningcureseverything.com/gambling-picks
► Site: http://www.winningcureseverything.com
► YouTube: http://www.youtube.com/winningcureseverything
► Store: http://www.winningcureseverything.com/store/
► Podcasts: http://www.winningcureseverything.com/podcasts
► Facebook: http://www.facebook.com/winningcureseverything
► Twitter: http://www.twitter.com/winningcures
► Gary's twitter: http://www.twitter.com/garywce
► Chris's twitter: http://www.twitter.com/chrisbgiannini
#WinningCuresEverything