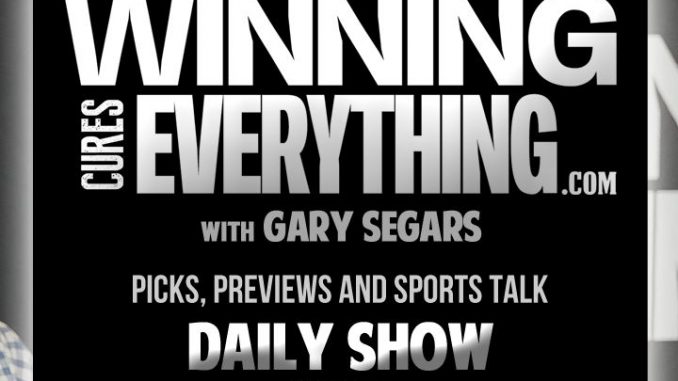 Keep up with our podcasts!
Enter your e-mail, and we'll let you know what's going on at WCE a couple of times a month!
On today's show:
● ESPN signs a new media rights deal with the Big 12 (including ESPN+)
● Magic Johnson resigns from Lakers – was this a power struggle over Luke Walton?
● How much will Brooks Koepka's weight loss impact him at The Masters?
Watch today's episode on Periscope: https://www.pscp.tv/garywce/1zqKVamrBmYxB
Watch today's episode on YouTube: https://youtu.be/_0mE1KvpiIg
———-
► Sign up at MyBookie.ag with promo code WCE50 for a 50% deposit bonus!: http://www.mybookie.ag
► Get our picks here: http://www.winningcureseverything.com/gambling-picks
► Site: http://www.winningcureseverything.com
► YouTube: http://www.youtube.com/winningcureseverything
► Store: http://www.winningcureseverything.com/store/
► Podcasts: http://www.winningcureseverything.com/podcasts
► Facebook: http://www.facebook.com/winningcureseverything
► Twitter: http://www.twitter.com/winningcures
► Gary's twitter: http://www.twitter.com/garywce
► Chris's twitter: http://www.twitter.com/chrisbgiannini
#WinningCuresEverything