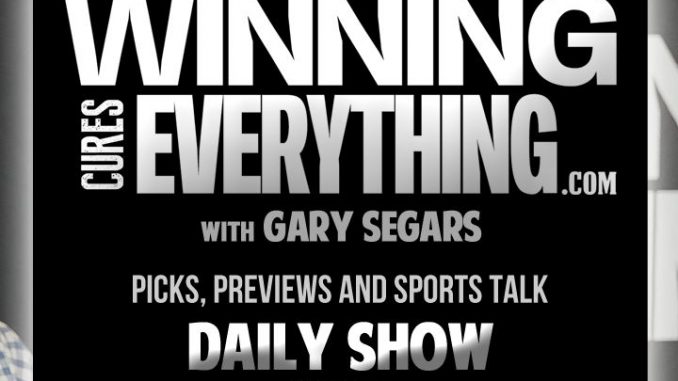 Keep up with our podcasts!
Enter your e-mail, and we'll let you know what's going on at WCE a couple of times a month!
On today's show:
– Tigers Woods wins the Masters for the 5th time, and gets his first major win since 2009. This changes his odds going forward, and people that want to judge him… remember, nobody's perfect.
– LSU has reinstated men's basketball coach Will Wade… the same week that he may have to take the stand in a federal trial regarding college basketball corruption.
– The Daily Picks segment takes on a new format! I've got NHL, MLB, and NBA picks for tonight.
Watch today's show on YouTube: https://youtu.be/BHAFYYri-lU
► Get our daily picks here: http://www.winningcureseverything.com/gambling-picks
———-
► Sign up at MyBookie.ag with promo code WCE50 for a 50% deposit bonus!: http://www.mybookie.ag
► Site: http://www.winningcureseverything.com
► Picks: http://www.winningcureseverything.com/gambling-picks
► YouTube: http://www.youtube.com/winningcureseverything
► Store: http://www.winningcureseverything.com/store/
► Podcasts: http://www.winningcureseverything.com/podcasts
► Facebook: http://www.facebook.com/winningcureseverything
► Twitter: http://www.twitter.com/winningcures
► Gary's twitter: http://www.twitter.com/garywce
► Chris's twitter: http://www.twitter.com/chrisbgiannini
#WinningCuresEverything