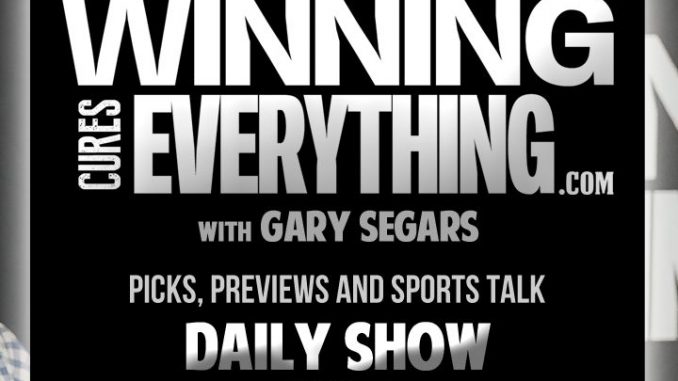 Keep up with our podcasts!
Enter your e-mail, and we'll let you know what's going on at WCE a couple of times a month!
On today's show:
– Joe Alleva stepping down as LSU's AD… was he forced out, or was he just tired of the bs?
– AAF files for Ch. 7 bankruptcy
– CFB FPI Top 10 for 2019 / % chance to win title
– Pac 12 Network says it's not about $$
– Daily Picks!
Watch on Periscope: https://www.pscp.tv/garywce/1jMJgvVljrYGL
Watch on YouTube: https://youtu.be/Rphmyzhn2AE
► Get our daily picks here: http://www.winningcureseverything.com/gambling-picks
———-
► Sign up at MyBookie.ag with promo code WCE50 for a 50% deposit bonus!: http://www.mybookie.ag
► Site: http://www.winningcureseverything.com
► Picks: http://www.winningcureseverything.com/gambling-picks
► YouTube: http://www.youtube.com/winningcureseverything
► Store: http://www.winningcureseverything.com/store/
► Podcasts: http://www.winningcureseverything.com/podcasts
► Facebook: http://www.facebook.com/winningcureseverything
► Twitter: http://www.twitter.com/winningcures
► Gary's twitter: http://www.twitter.com/garywce
► Chris's twitter: http://www.twitter.com/chrisbgiannini
#WinningCuresEverything