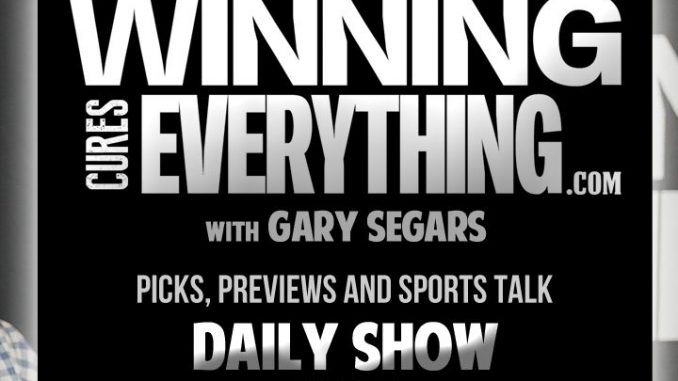 Sign up for our E-mail List!
Get our latest news once a week, including pick'em reminders!
On today's show:
– Tom Dundon has shut down AAF operations today, and I explain why the league failed so early
– Jerry Stackhouse is the leader for the Vanderbilt basketball coaching job, and it shouldn't be a surprise, due to his relationship with the Vandy AD
– Kelvin Sampson will not be Arkansas's new head coach, as he signs a massive new contract with Houston
Watch today's episode on YouTube: https://youtu.be/RZxZKyFGazU
TrendyBets.com – Get their $499.99 MLB Systems Season Pass for only $150 with code MLB150! Their MLB Systems Pass averages a profit of $6110 per season since 2005! Already up $300+ since opening day, so it would have already paid for itself if you had bought on opening day!
———-
► Sign up at MyBookie.ag with promo code WCE50 for a 50% deposit bonus!
http://www.mybookie.ag
► Get our picks here: http://www.winningcureseverything.com/gambling-picks
► Site: http://www.winningcureseverything.com
► YouTube: http://www.youtube.com/winningcureseverything
► Store: http://www.winningcureseverything.com/store/
► Podcasts: http://www.winningcureseverything.com/podcasts
► Facebook: http://www.facebook.com/winningcureseverything
► Twitter: http://www.twitter.com/winningcures
► Gary's twitter: http://www.twitter.com/garywce
► Chris's twitter: http://www.twitter.com/chrisbgiannini
#WinningCuresEverything