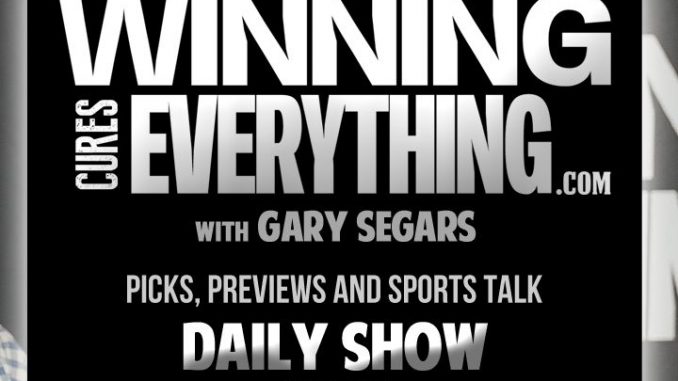 Keep up with our podcasts!
Enter your e-mail, and we'll let you know what's going on at WCE a couple of times a month!
On today's show:
● Gary's Top 5 2019 NFL Draft potential 1st round busts
● Gary's Top 5 2019 NFL Draft can't miss prospects
● NCAA denies immediate eligibility waivers for Brock Huffman and Luke Ford, and the reasons are dumb, after they've approved waivers for other players without nearly the same hardships
● Clemson Football is caught up in the college hoops corruption scandal, and – shocker – it's a whole lot of nothin.
● CFB Playoff is not expanding… and not changing the selection criteria, either.
● daily gambling picks
Watch today's show on YouTube: https://youtu.be/UCqv0fqIDjk
● Get our daily picks here: http://www.winningcureseverything.com/gambling-picks
———-
● Sign up at MyBookie.ag with promo code WCE50 for a 50% deposit bonus!: http://www.mybookie.ag
● Site: http://www.winningcureseverything.com
● Picks: http://www.winningcureseverything.com/gambling-picks
● YouTube: http://www.youtube.com/winningcureseverything
● Store: http://www.winningcureseverything.com/store/
● Podcasts: http://www.winningcureseverything.com/podcasts
● Facebook: http://www.facebook.com/winningcureseverything
● Twitter: http://www.twitter.com/winningcures
● Gary's twitter: http://www.twitter.com/garywce
● Chris's twitter: http://www.twitter.com/chrisbgiannini
#WinningCuresEverything