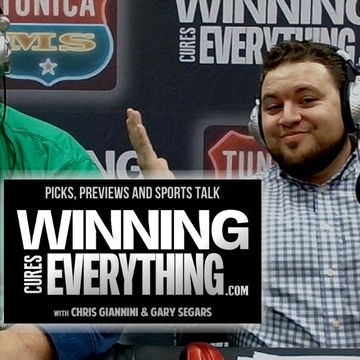 Keep up with our podcasts!
Enter your e-mail, and we'll let you know what's going on at WCE a couple of times a month!
On today's show:
● 5 star PF Precious Achiuwa committed to the Memphis Tigers today, giving Penny Hardaway's bunch 2019's #1 college basketball recruiting class
● The NBA has dismissed Tyreke Evans from the league for violating their substance abuse policy. This is insanely rare… he's only the 2nd player since 1995 to be kicked out of the league.
● Deontay Wilder told the media that he wants to actually kill his Saturday night opponent in the ring. Is that too far? I don't think so, and here's why.
● Brooks Koepka is obliterating the field at the PGA Championship. Here's where things stand right now, even after Adam Scott and Jordan Spieth's runs.
● daily gambling picks!
———-
● Sign up at BetNow.eu with promo code Winning50 for a 50% deposit bonus!: http://www.betnow.eu
● Get our picks here: http://www.winningcureseverything.com/gambling-picks
● Site: http://www.winningcureseverything.com
● YouTube: http://www.youtube.com/winningcureseverything
● Store: http://www.winningcureseverything.com/store/
● Podcasts: http://www.winningcureseverything.com/podcasts
● Facebook: http://www.facebook.com/winningcureseverything
● Twitter: http://www.twitter.com/winningcures
● Gary's twitter: http://www.twitter.com/garywce
● Chris's twitter: http://www.twitter.com/chrisbgiannini
#WinningCuresEverything