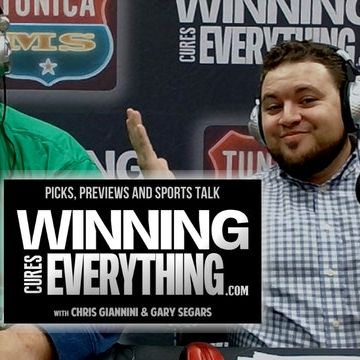 On today's show:
– NBA & MLB are asking Nevada for a new fee from wagers placed on their games… and it's a bad idea, in my opinion.
– 90's pop rock band Smash Mouth is ripping Bryce Harper
– NCAA could force coaches to release an injury report
– Twin brothers in Brazil both required to pay child support for one child?
– daily gambling picks!
Watch today's show on YouTube: https://www.youtube.com/watch?v=sdI1eySHrIA
● Get our daily picks here: http://www.winningcureseverything.com/gambling-picks
———-
● Sign up at BetNow.eu with promo code Winning50 for a 50% deposit bonus!: http://www.betnow.eu
● Site: http://www.winningcureseverything.com
● Picks: http://www.winningcureseverything.com/gambling-picks
● YouTube: http://www.youtube.com/winningcureseverything
● Store: http://www.winningcureseverything.com/store/
● Podcasts: http://www.winningcureseverything.com/podcasts
● Facebook: http://www.facebook.com/winningcureseverything
● Twitter: http://www.twitter.com/winningcures
● Gary's twitter: http://www.twitter.com/garywce
● Chris's twitter: http://www.twitter.com/chrisbgiannini
#WinningCuresEverything