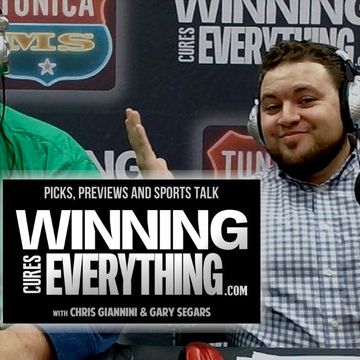 Keep up with our podcasts!
Enter your e-mail, and we'll let you know what's going on at WCE a couple of times a month!
On today's show:
– Trendon Watford finally commits to LSU
– Deontay Wilder's KO of Dominique Breazeale was an absolute all-time highlight. Now boxing needs Wilder vs Joshua
– Is the Game of Thrones finale one of the worst of all time? What are some of the other worst, and a few of the best?
– Magic Johnson absolutely ripped Rob Pelinka and the Lakers on ESPN's First Take this morning. Good luck trying to get free agents this summer.
– daily gambling picks!
Watch today's show on YouTube: https://www.youtube.com/watch?v=zlnFiPOs86E
———-
● Sign up at BetNow.eu with promo code Winning50 for a 50% deposit bonus!: http://www.betnow.eu
● Get our picks here: http://www.winningcureseverything.com/gambling-picks
● Site: http://www.winningcureseverything.com
● YouTube: http://www.youtube.com/winningcureseverything
● Store: http://www.winningcureseverything.com/store/
● Podcasts: http://www.winningcureseverything.com/podcasts
● Facebook: http://www.facebook.com/winningcureseverything
● Twitter: http://www.twitter.com/winningcures
● Gary's twitter: http://www.twitter.com/garywce
● Chris's twitter: http://www.twitter.com/chrisbgiannini
#WinningCuresEverything