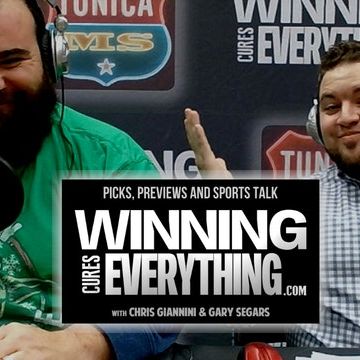 Sign up for our E-mail List!
Get our latest news once a week, including pick'em reminders!
On today's show:
– Warriors records with/without Curry and Durant are crazy
– Reuben Foster out for the season… are the Redskins cursed?
– Julian Edelman signs Patriots extension, which could be the best deal in football
– Firemen vs Snakes in Arizona… house on fire with hundreds of snakes inside!
– CFB Bold Predictions from 247sports
– daily gambling picks!
Watch today's show on YouTube: https://www.youtube.com/watch?v=Wa0-ZczTHvY
———-
● Sign up at BetNow.eu with promo code Winning50 for a 50% deposit bonus!:
http://www.betnow.eu
● Get our picks here: http://www.winningcureseverything.com/gambling-picks
● Site: http://www.winningcureseverything.com
● YouTube: http://www.youtube.com/winningcureseverything
● Store: http://www.winningcureseverything.com/store/
● Podcasts: http://www.winningcureseverything.com/podcasts
● Facebook: http://www.facebook.com/winningcureseverything
● Twitter: http://www.twitter.com/winningcures
● Gary's twitter: http://www.twitter.com/garywce
● Chris's twitter: http://www.twitter.com/chrisbgiannini
#WinningCuresEverything