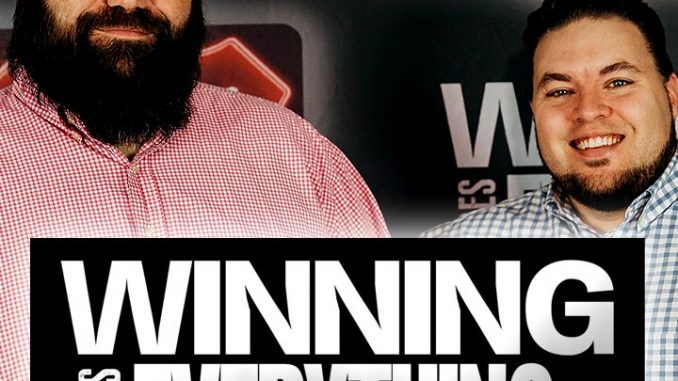 Sign up for our E-mail List!
Get our latest news once a week, including pick'em reminders!
On today's show:
– Is there a scandal involved with former Memphis AD Tom Bowen's departure from the university?
– Let's talk about an NBA trade… if Kyrie leaves, is Mike Conley for Gordon Hayward and a first a good deal for both teams?
– All-NBA teams were announced, and Kemba can get the super max deal now
– NFL talk – Marcus Mariota & Jameis Winston both had their 5th year options picked up
———-
● Sign up at BetNow.eu with promo code Winning50 for a 50% deposit bonus!: http://www.betnow.eu
● Get our picks here: http://www.winningcureseverything.com/gambling-picks
● Site: http://www.winningcureseverything.com
● YouTube: http://www.youtube.com/winningcureseverything
● Store: http://www.winningcureseverything.com/store/
● Podcasts: http://www.winningcureseverything.com/podcasts
● Facebook: http://www.facebook.com/winningcureseverything
● Twitter: http://www.twitter.com/winningcures
● Gary's twitter: http://www.twitter.com/garywce
● Chris's twitter: http://www.twitter.com/chrisbgiannini
#WinningCuresEverything