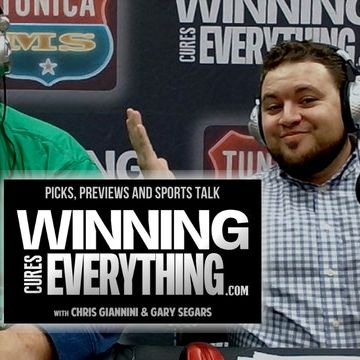 Keep up with our podcasts!
Enter your e-mail, and we'll let you know what's going on at WCE a couple of times a month!
On today's show:
– The Rockets appear to be gearing up for a complete overhaul, including tossing everybody (Chris Paul, Clint Capela, and the whole roster) on the trading block
– CBS announced their initial SEC football schedule for this fall with an awesome hype video, along with which dates they'll have double headers
– Deontay Wilder announced last night that he and Luis Ortiz have scheduled a rematch for September… so Anthony Joshua will have to wait.
– daily gambling picks
———-
● Sign up at BetNow.eu with promo code Winning50 for a 50% deposit bonus!: http://www.betnow.eu
● Get our picks here: http://www.winningcureseverything.com/gambling-picks
● Site: http://www.winningcureseverything.com
● YouTube: http://www.youtube.com/winningcureseverything
● Store: http://www.winningcureseverything.com/store/
● Podcasts: http://www.winningcureseverything.com/podcasts
● Facebook: http://www.facebook.com/winningcureseverything
● Twitter: http://www.twitter.com/winningcures
● Gary's twitter: http://www.twitter.com/garywce
● Chris's twitter: http://www.twitter.com/chrisbgiannini
#WinningCuresEverything