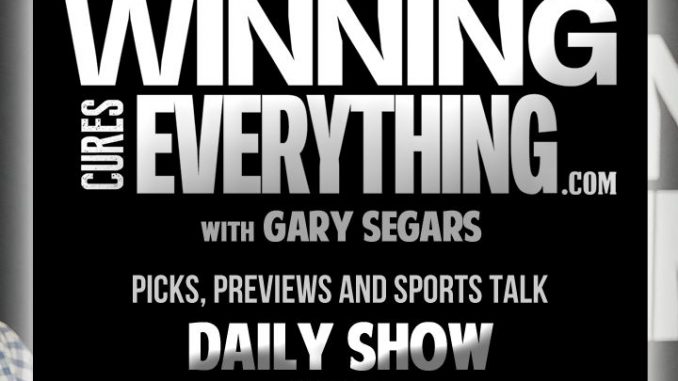 Keep up with our podcasts!
Enter your e-mail, and we'll let you know what's going on at WCE a couple of times a month!
On today's show:
– CBS Sports ranks the Top 25 Power 5 College Football coaches, so I dissect it and tell you what they got wrong.
– Klay Thompson ain't happy about his role on the Warriors
– Nick Saban is a Game of Thrones fan, and he's given his prediction for who will sit on the Iron Throne.
– Daily Gambling Picks!
Watch today's show on YouTube: https://youtu.be/z1n0wPlb0kw
———-
● Sign up at BetNow.eu with promo code Winning50 for a 50% deposit bonus!: http://www.betnow.eu
● Get our picks here: http://www.winningcureseverything.com/gambling-picks
● Site: http://www.winningcureseverything.com
● YouTube: http://www.youtube.com/winningcureseverything
● Store: http://www.winningcureseverything.com/store/
● Podcasts: http://www.winningcureseverything.com/podcasts
● Facebook: http://www.facebook.com/winningcureseverything
● Twitter: http://www.twitter.com/winningcures
● Gary's twitter: http://www.twitter.com/garywce
● Chris's twitter: http://www.twitter.com/chrisbgiannini
#WinningCuresEverything