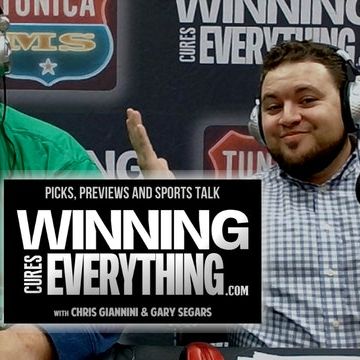 Sign up for our E-mail List!
Get our latest news once a week, including pick'em reminders!
On today's show:
– Golden St Warriors win Game 5 of the NBA Finals over the Toronto Raptors, but Kevin Durant only plays 11 minutes before going out with a torn achilles.
– The Memphis Grizzlies hired Taylor Jenkins, 34 year old Milwaukee Bucks assistant, as their new head coach
– Dabo Swinney says that people think of him as "Osama bin Dabo" when he's recruiting in Alabama now.
– Florida St is privatizing their athletics department, just like USF and the University of Florida.
———-
● Sign up at BetNow.eu with promo code Winning50 for a 50% deposit bonus!: http://www.betnow.eu
● Get our picks here: http://www.winningcureseverything.com/gambling-picks
● Site: http://www.winningcureseverything.com
● YouTube: http://www.youtube.com/winningcureseverything
● Store: http://www.winningcureseverything.com/store/
● Podcasts: http://www.winningcureseverything.com/podcasts