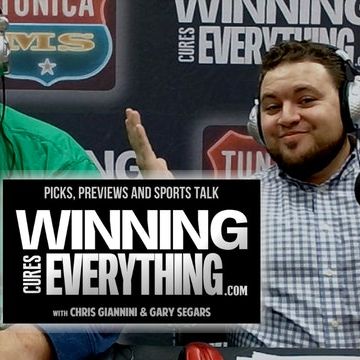 Keep up with our podcasts!
Enter your e-mail, and we'll let you know what's going on at WCE a couple of times a month!
On today's show:
– Redskins OT Trent Williams has demanded a trade, and it has nothing to do with money.
– Warriors / Raptors NBA Finals Game 3 is tonight, and I've got some picks
– The SEC (Southeastern Conference) is studying ways to communicate officiating better.
– Why UCF's stance on 2-for-1s makes sense, for now, and why it makes more sense for Memphis and USF to schedule them instead.
– Tony Stark in real life – Robert Downey Jr has started the Footprint Coalition
———-
● Sign up at BetNow.eu with promo code Winning50 for a 50% deposit bonus!: http://www.betnow.eu
● Get our picks here: http://www.winningcureseverything.com/gambling-picks
● Site: http://www.winningcureseverything.com
● YouTube: http://www.youtube.com/winningcureseverything
● Store: http://www.winningcureseverything.com/store/
● Podcasts: http://www.winningcureseverything.com/podcasts
● Facebook: http://www.facebook.com/winningcureseverything
● Twitter: http://www.twitter.com/winningcures
● Gary's twitter: http://www.twitter.com/garywce
● Chris's twitter: http://www.twitter.com/chrisbgiannini
#WinningCuresEverything