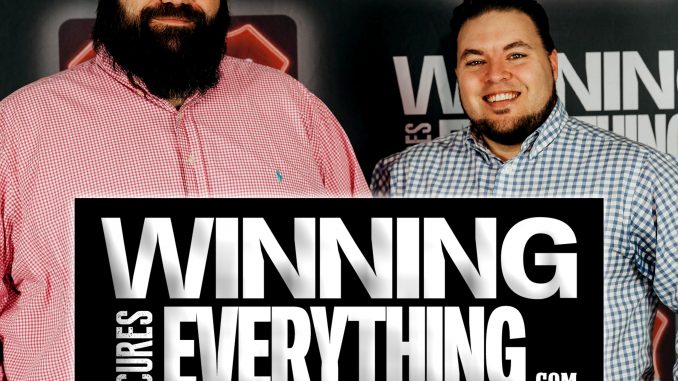 Sign up for our E-mail List!
Get our latest news once a week, including pick'em reminders!
On today's show:
– We preview and give picks on the Warriors / Raptors NBA Finals Game 4
– the St. Louis Blues took a 3-2 lead in the NHL Stanley Cup Final
– Triple G is fighting Steve Rolls this weekend
– Tyreek Hill's criminal investigation has been closed
– Are the Cowboys the next NFL offensive explosion?
———-
● Sign up at BetNow.eu with promo code Winning50 for a 50% deposit bonus!: http://www.betnow.eu
● Get our picks here: http://www.winningcureseverything.com/gambling-picks
● Site: http://www.winningcureseverything.com
● YouTube: http://www.youtube.com/winningcureseverything
● Store: http://www.winningcureseverything.com/store/
● Podcasts: http://www.winningcureseverything.com/podcasts
● Facebook: http://www.facebook.com/winningcureseverything
● Twitter: http://www.twitter.com/winningcures
● Gary's twitter: http://www.twitter.com/garywce
● Chris's twitter: http://www.twitter.com/chrisbgiannini
#WinningCuresEverything