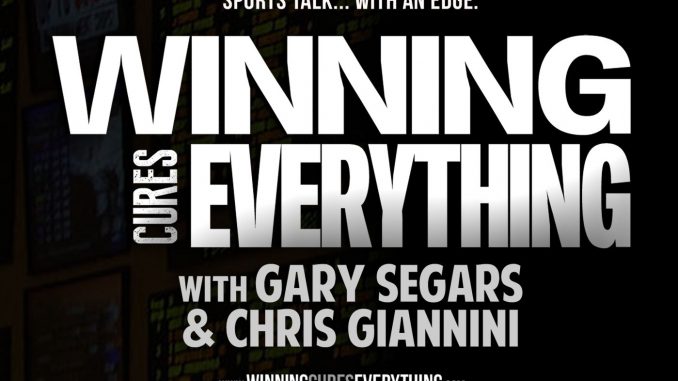 Keep up with our podcasts!
Enter your e-mail, and we'll let you know what's going on at WCE a couple of times a month!
On today's show:
– NFL Conference Championship Games are set, and 5dimes has released odds for all 4 possible Super Bowl matchups
– 5 star WR recruit Jadon Haselwood claimed that Georgia coaches are "fake" and "not genuine"
– Kyler Murray declared for the NFL draft after reports came out over the weekend that he asked the A's for $15M to play baseball, instead of the $4.7 deal he originally signed for.
– Ole Miss basketball is winning at an absurd rate right now, and Kermit Davis should be commended
– College Basketball picks!
———-
► Site: http://www.winningcureseverything.com
► YouTube: http://www.youtube.com/winningcureseverything
► Store: http://www.winningcureseverything.com/store/
► Podcasts: http://www.winningcureseverything.com/podcasts
► Facebook: http://www.facebook.com/winningcureseverything
► Twitter: http://www.twitter.com/winningcures
► Gary's twitter: http://www.twitter.com/garywce
► Chris's twitter: http://www.twitter.com/chrisbgiannini
Follow us on YouTube, Facebook, or Gary's Twitter (@garywce) for Mon-Sat daily live video picks from Gary, or check out the gambling picks page here: http://www.winningcureseverything.com/gambling-picks