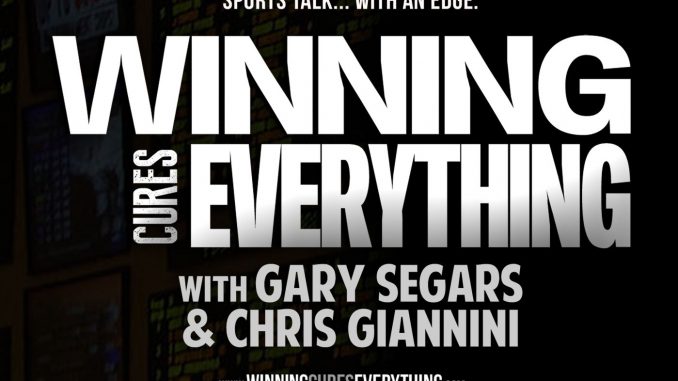 Keep up with our podcasts!
Enter your e-mail, and we'll let you know what's going on at WCE a couple of times a month!
On today's show:
– Jalen Hurts is transferring to Oklahoma… and Oklahoma is blocking Austin Kendall from grad transferring to West Virginia?
– Tate Martel is transferring to Miami, and he's lawyering up to play immediately
– Travis Scott called Colin Kaepernick before accepting offer to play Super Bowl
– Lil Penny is coming back!
– College Basketball picks!
Get today's gambling picks here! http://www.winningcureseverything.com/gambling-picks
———-
► Site: http://www.winningcureseverything.com
► YouTube: http://www.youtube.com/winningcureseverything
► Store: http://www.winningcureseverything.com/store/
► Podcasts: http://www.winningcureseverything.com/podcasts
► Facebook: http://www.facebook.com/winningcureseverything
► Twitter: http://www.twitter.com/winningcures
► Gary's twitter: http://www.twitter.com/garywce
► Chris's twitter: http://www.twitter.com/chrisbgiannini
Follow us on YouTube, Facebook, or Gary's Twitter (@garywce) for Mon-Sat daily live video picks from Gary, or check out the gambling picks page here: http://www.winningcureseverything.com/gambling-picks