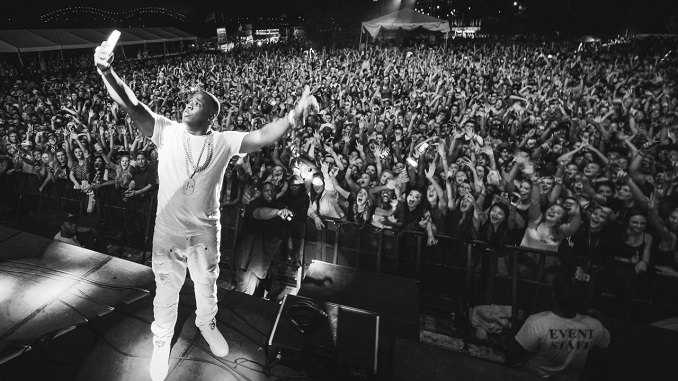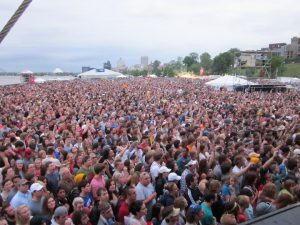 Here at Winning Cures Everything, we don't normally cover music, but since we are Memphis-based, the NBA Playoffs are boring, the NFL Draft is over, and we're still early in baseball season, I'm going to give a rundown on what I believe you should check out at the 2017 Beale Street Music Festival inside Tom Lee Park in Memphis, TN this weekend.
Along with writing and podcasting for this website, I'm also the singer of a rock band called Prosevere.  We've played this music festival 3 times in the past, and it's absolutely one of our favorite places to play.  The diversity in music right on the banks of the Mississippi River, the first weekend in May, the party on Beale Street afterwards.  We're a rock band – our first year playing (2009) featured a stage with us, Three 6 Mafia, Snoop Dogg, and 311.  In 2012, we played the festival on the same day with Coheed & Cambria, Chris Robinson & the Brotherhood, Little Richard, Bush, Wiz Khalifa, and more.  Where else can you find that kind of diversity in a music festival?  That question is rhetorical because the only answer is Memphis.
The Beale St Music Festival is a celebration of music.  In today's society, that works out really well, because people love all kinds of music.  Festivals don't have to be set to specific genres.  Yes, there are rock festivals, country festival, jam festivals, EDM festivals and more, but this festival is one of a kind.  This year, you've got a mix of Sturgill Simpson, Snoop Dogg, Soundgarden, and everything inbetween.  Hip hop, Rock, Jam… whatever your taste is, there's at least a little of it here.
One of the biggest problems I see with Sports Media is the majority of them stick into certain genres.  Sports writers enjoy specific intelligent hip hop music acts (Kanye West, etc) and there are others that love the singer-songwriter / folk / alt-country kinda stuff (Jason Isbell, Sturgill, etc).  We don't just stick to that.  I'm gonna let you know where to go to not only broaden your scope off the music world, but where you can expect to have the most fun this weekend.
So let's get started with what my plan of action looks like: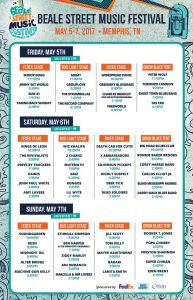 Click here to see the full schedule.
Friday, May 5th
6:20pm  Taking Back Sunday – FedEx Stage
TBS hit their peak around 2006-07, and they've been at this since 1999.  One of the original screamo/emo "Hot Topic" bands, they've got catchy tunes, and, honestly, you'll really just want to witness what Adam Lazzara does with the microphone.  This dude swings his mic around and does some of the most inventive tricks I've ever seen.  Great live show, even if you don't know the music.
7:15pm  Charles Bradley & His Extraordinaires – River Stage
Funk / R&B / Soul singer Charles Bradley is soooo much fun live, he's worth leaving Taking Back Sunday a little early and walking across the park to get a lil dancing into your evening.  He was diagnosed with stomach cancer in Oct 2016, but it hasn't slowed him down, and the latest reviews show that he's been as lively as ever onstage.
7:55pm  Sum 41 – FedEx Stage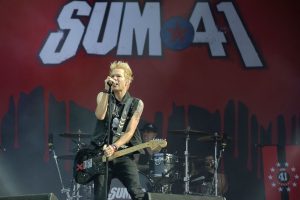 Late 90s rap-pop-punk group Sum 41 has been at it for what seems like forever.  I'm 34 years old, but I remember enjoying this band when I was in high school.  They were famous for their ridiculous/funny videos they self-shot to release as DVDs along with their cds back in the day, and their live show is incredibly high-energy.  Lots of bouncing and crowd interaction here.
9:20pm  Grouplove – Bud Light Stage
I don't know a lot about these guys, but they have the biggest buzz heading into BSMF weekend.  There's always one band that seems to take off right around this time, and all of the younger kids seem super interested in these guys.  They had a single called "Tongue Tied" back in 2011 that went platinum and hit #1 on the US Alternative radio charts.  At this point, you could call them alt-rock veterans, but they're definitely buzzing right now.  Worth walking over and catching their set to at least see what they're all about.
10:30pm  Widespread Panic – Bud Light Stage
Widespread has been doing this for years, but hasn't been back to the Beale Street Music Festival since 2010, and before that, it was 2000.  They've had members come and go, but the jam continues on.  This is definitely where you're going to want to be to hear some crazy musicianship, and, above all else, people-watch.  I guarantee the people there for Panic will be just as entertaining as the band.
Now, I'm not going to stay for all of Panic.  I'll watch some of them and then head to the Blues Tent.
11:10pm  Peter Wolf – Orion Blues Tent
11:15pm  Snoop Dogg – FedEx Stage
Peter Wolf was the lead singer for 70s/80s rock band J. Geils Band, and here he'll be performing his solo blues-rock material, which is incredibly enjoyable, from what I've listened to.  The hope is that he'll toss in a few J. Geils covers from back in the day as well.  I'll probably leave here a little early and go check out Snoop Dogg's set to close out the night.  Snoop doesn't really put on a show… it's more like he's conducting a party.  When we played the same stage with him back in 2009, he flew in a few smokin hot Playboy playmates just to hang out with him at the festival, and he brought in session musicians for his live show so he would have a live band onstage with him.  He always knows how to get everyone in a good mood, and I expect no less from this performance.
Saturday, May 6th
2:20pm  Dead Soldiers – River Stage
You can catch these guys at just about every venue in Memphis fairly regularly – Lafayette's, the Hi-Tone, New Daisy, etc.  They're everywhere, but they're one of the most fun and entertaining alt-country bands out there.  Several of the guys in the band used to be in metal ("core") bands years ago, but moved over to doing this, and they're actually really good at it.  They put on a fun show and they're worth getting to the park early.  Definitely helps that they're playing the stage closest to the Beale entrance, so go grab brunch Saturday morning and get down to the park early.
4:00pm John Paul White – FedEx Stage
The male half of Grammy winning acoustic folk act The Civil Wars is doing a solo set on the FedEx Stage, which is located at the south end of the park.  White is from North Alabama, and he's been doing this for a long, long time, so expect the set to be very chill and enjoyable.  Bring a blanket.  Oh, and don't expect any Civil Wars songs during this performance.  Just appreciate good songwriting.
5:25pm  Highly Suspect – Bud Light Stage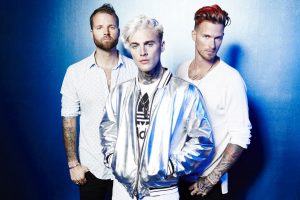 One of the only "active rock" bands playing on Saturday, Highly Suspect has been nominated for a Grammy twice from their first 2 albums.  They're internationally successful, covered in tattoos, and put on one of the most energetic sets I've ever seen.  Their blend of modern feel with bluesy garage rock has such a great groove to it, is bass heavy, and sounds nothing like their image would make you think.  If you've never heard them before, just swing by for a bit and watch.  You'll be mesmerized.  This is really a fantastic band.
7:10pm  Drive-By Truckers – FedEx Stage
One of my favorite songwriting bands of all-time.  Patterson Hood is a great lyricist, and, even though I don't agree with a lot of his political stances, he's still writing great songs.  They'll jam a ton of songs.  Oh, and this is the band Jason Isbell was writing and singing in before he started up the 400 unit (his solo band).  Listen for the singalong from the crowd when they play "Outfit."
8:40pm  X Ambassadors – River Stage
8:40pm  2 Chainz – Bud Light Stage
X Ambassadors are mostly known for their 2015 single "Renegades," which also served as the track for a Jeep Renegade commercial.  The single hit #17 on the charts and went platinum.  Aside from that, they've built a huge following thanks to their eccentric live show, building their crowd by touring on their debut EP supporting Imagine Dragons and Jimmy Eat World.  I have not seen them yet, but their music is definitely a good kinda different, and the live show (from everything I've read) is out of this world.
I plan on leaving there about 3/4ths through their set to catch the end of 2 Chainz set, just so I can see what the crowd looks like.  I'm not a big 2 Chainz fan, but he knows how to throw a party, and there will be plenty of Memphis kids ready to throw down.
10:30pm  Kings of Leon – FedEx Stage
10:25pm  Wiz Khalifa – Bud Light Stage
10:20pm  Death Cab For Cutie – River Stage
10:45pm  Big Head Blues Club – Orion Blues Tent

I don't have a particular headliner I'm dying to see on Saturday night, so I'm planning on hitting all 4.  The 3 biggest all start within 10 minutes of each other, so I imagine I'll leave 2 Chainz and head to the FedEx Stage to catch the opening of Kings of Leon's set before walking past the Bud Light Stage (which is right in the middle of the park) to see a little bit of Wiz Khalifa and finally settling to see the end of Death Cab for Cutie's set on the River Stage.  From there, I'll head over to catch the Big Head Blues Club at the Orion Blues Tent – which features Big Head Todd & the Monsters along with blues mainstays Mud Morganfield, Billy Branch, and Ronnie Baker Brooks.  All in all, if you catch just a little bit of everybody, you'll feel like you've accomplished at least something.
Sunday, May 7th
3:30pm  Machine Gun Kelly – FedEx Stage
Rap Rocker MGK (aka "Wes" from the short-lived, but amazing, Cameron Crow series on Showtime, "Roadies.") puts on, seriously, one of the most energetic live shows you will ever see.  Ever.  I can't even explain how nuts this guy gets during his shows.  He recently threw his own music festival in his hometown, and has sold out numerous club shows in Memphis.  I can guarantee this will be the earliest you'll ever see this kid onstage in Memphis again.  Should be fun to see him doing his thing during the daytime out next to the river.
5:05pm  Alter Bridge – FedEx Stage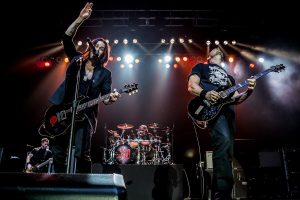 One of my favorite bands, mainly because their singer (Myles Kennedy) may be the best rock singer of this era in rock music.  They're heavy, but his voice fits perfectly over it.  They have to put up with a lot of the "Creed" jokes because, yes, it is the same members as Creed but with a different singer, but they sound nothing like Creed.  They're heavier, write better tunes, and Kennedy is an all-time rock n roll front man, as he proved at the 2015 BSMF when he was fronting Slash's (from Guns n Roses) band.  Oh, and just for fun, go back to the movie "Rock Star" with Mark Wahlberg and look at who the guy is that he hands off the microphone to at the end of the movie…  Needless to say, I'll be glued here for their entire set.
6:45pm  Tori Kelly – River Stage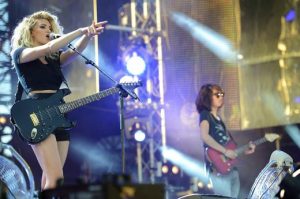 7:15pm  Ben Harper & The Innocent Criminals – Bud Light Stage
The schedule is a little different on Sunday, as times are somewhat arranged so you can catch a little bit of more bands.  Let's be real here – I'm going to watch the beginning of pop singer Tori Kelly's show because she's hot.  That's about it.  The girl can really sing, but it's nothing riveting.  She's attractive, and that's why I'll go see her for a bit before I wander to the Bud Light Stage to go see Ben Harper do his thing.  I've seen Harper 3 times before, and he never disappoints.  A lot of jam / funk and smooth musicianship.  I would highly recommend if you've never seen him live.
8:20pm  Bush – FedEx Stage
9:05pm  Sturgill Simpson – Bud Light Stage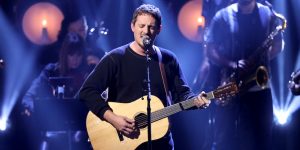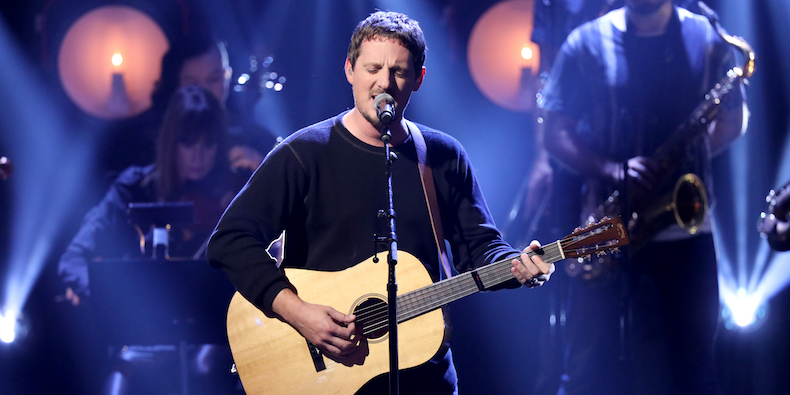 I'm quickly realizing the only full sets I may see on Sunday are the first two I listed (MGK and Alter Bridge) because there are so many good bands that I'm going to have to try and see as many as possible.  Luckily, things are spaced out so I can catch a good bit of them before I wander to the next one.
No different here.  I'll leave Ben Harper to head to the South Stage and catch British rock band Bush for a bit.  I can't even count how many times I've seen Gavin Rossdale and the boys, but they always put on a great show.  We played with them at the 2012 BSMF, and then did a short tour in the southeast with them later on that year, and they were amazing.  I always make sure and go support them whenever they come close.
I'll definitely be leaving them a little bit early to go and see Sturgill Simpson.  Sturgill's latest album, "A Sailor's Guide to Earth" earned him a Grammy win for Country Album of the Year, and got him a nomination for the biggest award, album of the year.  He also performed on the show and on Saturday Night Live a week before that, and absolutely took off.  He was already pretty big, and I missed the last time he was in Memphis, which was at the Orpheum Theatre on Sept 10th, 2016 (the same night as my wedding).  He won't have a full brass section with him, and I hear he's bringing out a stripped down version of his band on this tour, so I'll be interested to see how "stripped down" everything really is.  The guy is an amazing songwriter and performer, so I expect this to be great.
10:05pm  Soundgarden – FedEx Stage
90s grunge rock stalwarts Soundgarden, with lead singer Chris Cornell, close out the festival, and it's a weird schedule because they basically moved all the other headliners up a bit (Jill Scott at 8:30pm, Booker T. Jones at 8:35pm, and Sturgill Simpson at 9:05pm) so that Soundgarden will be the last band playing that night.  I've never gotten a chance to see Soundgarden in concert – they broke up in 1997 and reunited in 2010 – because, once they did the reunion in 2010, they have toured very sporadically, and have not hit Memphis.  They're on a festival run right now, so, luckily, we get to catch them in Memphis.  They only had 3 big time records in the early 90s before they broke up, spawning songs rock fans heard on the radio all the time, such as "Black Hole Sun," "Spoonman," "Rusty Cage," "Outshined," and a ton more.  Those aren't the best… just the most popular.  Chris Cornell was the singer for Rage Against the Machine offshoot Audioslave, and has also had crazy success as a solo acoustic artist.  I would imagine they'll have a huge crowd, and, a big stage production.