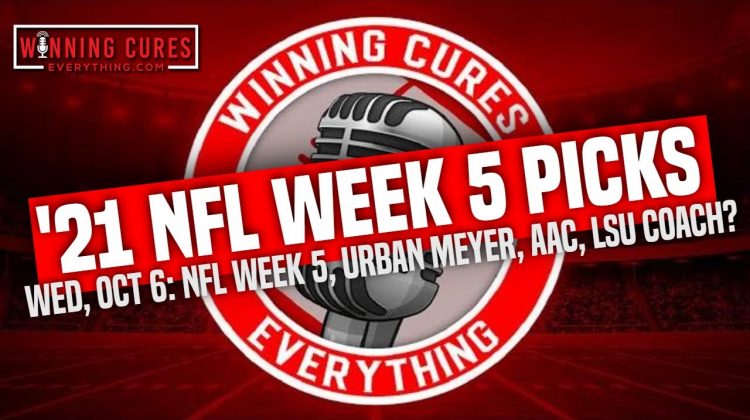 Episode 882!
What in the world is going on with Urban Meyer? The girl dancing on him at the bar, the apology, the Jaguars response, is this self sabotage to get the USC job? We don't think so…
The AAC is NOT getting Colorado State or Air Force, so what's next for AAC expansion? Is the MWC actually a better league than the AAC after Houston, Cincinnati & UCF leave?
Pete Thamel basically wrote the obituary for Ed Orgeron's time in Baton Rouge, and he discussed the types of people the LSU AD likes to hire, so who are the likely candidates?
NFL Week 4 Recap!
NFL Week 5 Game Previews & Predictions!

Rams vs Seahawks
Jets vs Falcons
Packers vs Bengals
Saints vs Washington
Eagles vs Panthers
Bears vs Raiders
Browns vs Chargers
49ers vs Cardinals
Bills vs Chiefs
Colts vs Ravens

NFL Super Contest Week 5 Official Picks Against the Spread!
———-
Check out Gary on the BetUS College Football Show:
Check out Chris on the SBR College Football Show:
Powered by RedCircle