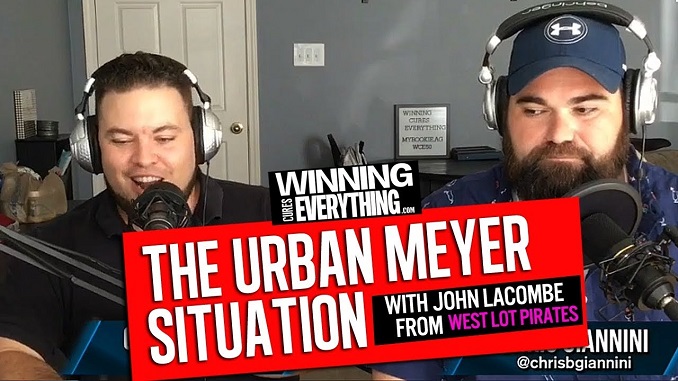 Gary and Chris welcome in John LaCombe (from Northwestern / Big 10 podcast West Lot Pirates) to discuss the Urban Meyer situation that landed him on paid administrative leave at Ohio State just before the 2018 college football season.
What should Urban Meyer have done to avoid being placed on administrative leave?
What should Ohio St have done in creating an investigative committee?
What should Ohio St do with Meyer?
If he knew, why did Meyer keep Zach Smith on staff?
…and more!