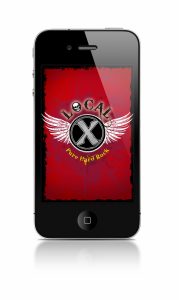 As I'm sure you have been able to tell (from the number of e-mails and texts I've gotten), there has not been a lot going on over here, as far as articles and news are concerned.
We've been maintaining the podcasts on Tuesdays and Fridays, and you guys have responded by listening in droves.  We appreciate you guys for continuing to do that.
So I'm sure you're wondering exactly what's going on…
Well, if the featured post picture didn't give it away, we're going to start doing the show on an internet radio station.
Welcome to the world of LocalXRadio.com.
Beginning next week, on Tuesday, May 23rd, the show will be on every Tuesday and Friday at 9am CT on LocalXRadio.com or you can download the app either in the Google Play store (here) or the App Store on your iPhones (here).  The podcast will still be available on our podcast page and on all of your favorite podcast apps after the show airs on Local X those days.
This is big news.  Local X has a very large listener base, and we're going to be doing something different than the station has ever done – a full hour of sports talk on Tuesday and Friday mornings.  We're looking forward to seeing what kind of reaction we'll get from this change, and we appreciate you guys being on board with it.  Chris and I are both fans of rock music, so blazing a new trail on a station like this is a no-brainer.
Cheers to the future!  We'll have our normal podcast up on Friday, and then we'll have the show start next Tuesday, May 23rd on Local X!  Tap that App!