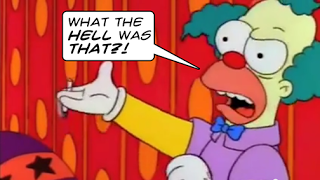 – Chris Giannini
Wednesdays will be the day we question everything. Did he not see that defender? How could they go for it there? What was he thinking with that play call? How good is this team really?
I will begin this series with my team. My rooting interest is with LSU, and there is plenty to question, but I have 2 major inquiries I want to address. First, who still thinks it is a good idea to hire and work with friends? Les Miles hired his best friend, Cam Cameron, as his offensive coordinator and, ever since, the offense has gotten worse…
I don't blame Les. I blame Cam. But this is why it's never a good idea to work with friends. At some point the boss has to discipline or even terminate that friend and things get ugly. Les has proven to be something most people admire and that's LOYAL! Unless he is forced, then I don't see him firing Cameron. I don't like the situation, but I respect it.
This brings me to my second question, and it's not with the team but with the fan-base and with what college football brings on itself. When the hell did going undefeated become a prerequisite for keeping your job? When did it become our God-Given-Right to win 10 games every season? I know the recruiting class is great and the payroll is high, but LSU has a leader in Miles with attributes I admire. I accept him with all his flaws and quirks. His players love him. He seems to care more about them being good men than being great players. He isn't afraid to discipline them when they do something that hurts the brand and the team. He seems to know exactly what to say in times of turmoil and struggle (which is what the city of Baton Rouge has faced over this past year). Yes, he has issues as a coach, but we can't all have Saban.
I am sick of the unrealistic expectations.
In no other sport are expectations this high. Not even in the NFL. Bill Belicheck is the highest paid coach in the NFL and has more pressure to win than any other coach in the league. He lost 3 years straight to their biggest rival, the New York Jets, but was his job in jeopardy? NO! He lost to them in the playoffs!!! Still never had his job threatened. That is because the big picture is more important. At the time of these losses it was almost 10 years since he last won a super bowl. I know I'm taking the long way around to explain my issue with this, but the college system has set standards so high on teams to win EVERY game or they lose their chance to win a championship.
This system breeds bad match-ups! ESPN drilled in our head this weekend was the "best opening week of college football ever." Congrats NCAA, because next week is going to be total garbage. All the teams that played difficult opponents have high-school teams lined up for this coming week. Why, because you can't take another chance at losing. If the ratings were so high this weekend and things were so great why don't they make every weekend like that? Maybe if losing weren't so devastating to the chances of winning a championship, teams wouldn't be afraid to play stronger opponents. Maybe the big games we saw this weekend we could see every weekend.