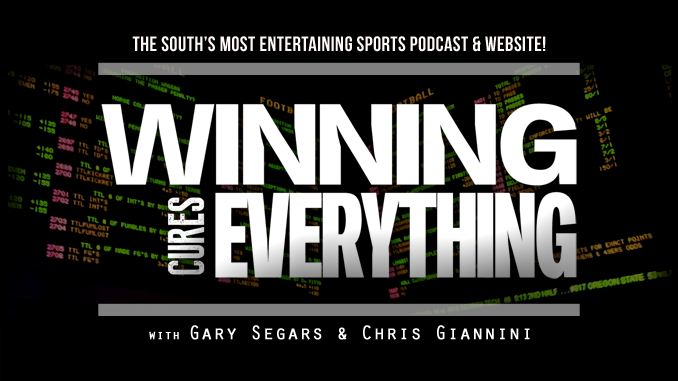 Keep up with our podcasts!
Enter your e-mail, and we'll let you know what's going on at WCE a couple of times a month!
On Monday's show, Chris and Gary recap the events from the weekend.
[1:07] McGregor / Mayweather was better than anticipated.
[8:52] SBNation's Steven Godfrey released an article detailing the testimony of Leo Lewis, and we discuss him getting the information, what it means, and more.
[18:35] College Football is back, and we recap all 5 games that happened over the weekend.
[31:35] Alabama Defensive End Raekwon Davis was shot in the leg outside a bar in Tuscaloosa, but was uncooperative with investigators afterwards. What does that mean?
Follow us on Twitter: @GaryWCE / @ChrisBGiannini / @WinningCures
Leave us a voicemail: (551) 226-9899
E-mail the show: winningcureseverything@gmail.com
Check out the Website: WinningCuresEverything.com
If you're enjoying the show, please take a second to subscribe to the podcast and leave a review! Those two things can really help us build up the audience. Thanks for your support!